About the Site and the Blog: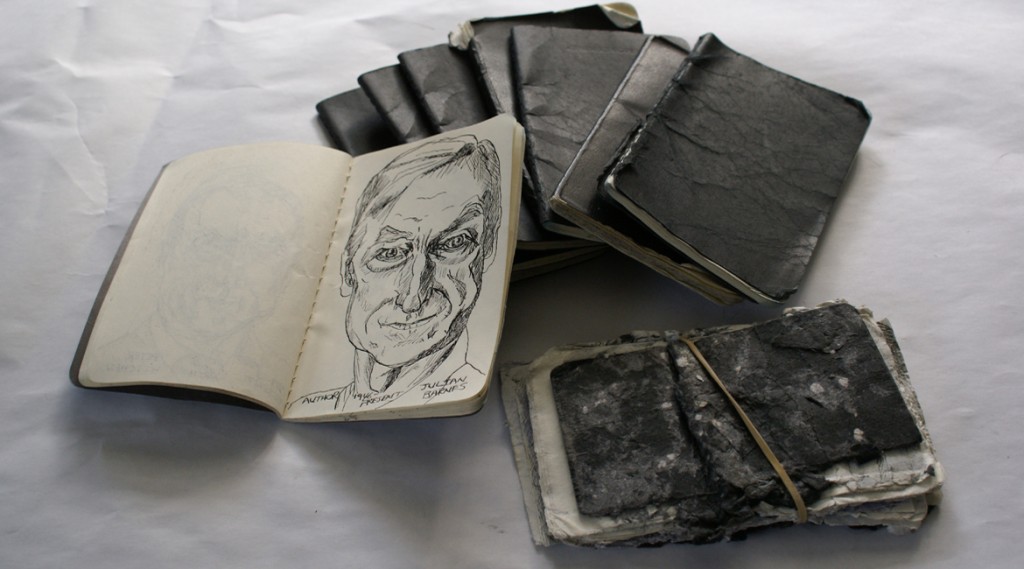 As is my custom I try to do a quick sketch everyday of someone who has caught my interest after reading the morning paper(s). Quite often the image is from the obituaries. It sounds a bit morbid but more often than not it will be the first time I have heard of someone. I think, geez how come I didn't know that person. And the obit is often a fascinating mini biography of the person which then usually has me searching out more information from all over the internet. I have decided to start posting these sketches and others to this blog and then to the Instagram account https://www.instagram.com/backpocketpress/.
The name of the web site comes from my habit of always having a passport size sketch book in my backpocket. Many of the quick sketches that I have posted here are scans from the current book. The book is usually made up of thirty two or so pages and by the time I'm on my last page it can be pretty dog eared, worn and pressed. I have one that made it through a wash cycle.  I'm also the proud owner of an intaglio press and I've had the great good fortune of having had a close relationship with the brilliant print maker and artist Patience Morrisey. I will be featuring much of her work on this site.